Cut Wire Shot/New Wire
Product Detail
Product Tags
Model/Size:Φ0.2mm-2.8mm
Product Detail:
Cut Wire Shot is manufactured from high quality wire which is cut to a length about equal to its diameter. The wire used to produce Cut Wire Shot can be made of Carbon Steel, Stainless Steel, Aluminum, Zinc, Nickel Alloy, Copper or other metal alloys. It still has the sharp corners from the cutting operation. As-cut wire shot is an effective cleaning abrasive but it isn't suitable for shot peening applications since the sharp edges are potentially damaging to fatigue life.
The hardness of new wire can reach 50-60HRC, even more than 60HRC, and the life is longer than the old wire.And the color of new cutting wire shot is more bright, suitable for large workpiece which has requirements on the surface of casting.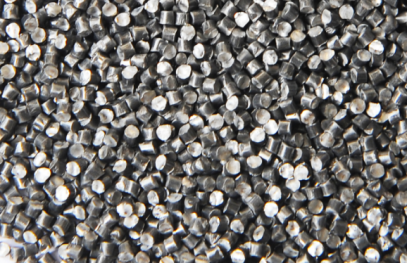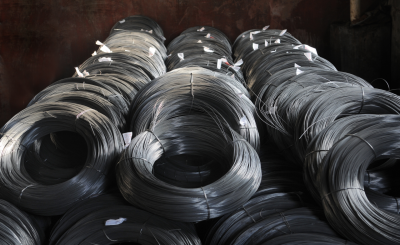 Key Specifications:
PROJECT

SPECIFICATION

TEST METHOD

CHEMICAL COMPOSITION

 

0.45-0.75%

P

≤0.04%

ISO 9556:1989

ISO 439:1982

ISO 629:1982

ISO 10714:1992

Si

0.10-0.30%

Cr

/

Mn

0.40-1.5%

Mo

/

S

≤0.04%

Ni

/

MICROTRUCTURE

Deformed pearlite,carbide network≤class 3

GB/T 19816.5-2005

Density

7.8g/cm³

GB/T 19816.4-2005

EXTERNALFORM

Cylindrical shape,flat shape≤10%,trimming and burrs ≤18%

Visual

HARDNESS

HRC40-60

GB/T 19816.3-2005
The Advantages of Steel Cut Wire Shot
Highest Durability
Due to its wrought internal structure with virtually no internal defects (cracks, porosity and shrinkage), the durability of  Cut Wire Shot is significantly greater than other commonly used metallic media.
Highest Consistency
Cut Wire Shot media has the highest consistency from particle to particle in size, shape, hardness and density.
Highest Resistance to Fracture
Cut Wire Shot media tends to wear down and become smaller in size rather than fracturing into sharp-edged broken particles, which may cause surface damage to the part.
Lower Dust Generation
Cut Wire Shot is more durable and resistant to fracture, resulting in a lower dust generation rate.
Lower Surface Contamination
Cut Wire Shot does not have an Iron Oxide coating or leave Iron Oxide residue—parts are cleaner and brighter.
---
Previous:
Low Carbon Angular Steel Grit
Next:
Cut Wire Shot/Used Wire
---
Write your message here and send it to us