Calcium-Silicon(CaSi)
Product Detail
Product Tags
Product name: Ferro Silicon Calcium inoculant (CaSi)
Model/Size: 3-10mm, 10-50mm, 10-100mm            
Product Detail:
Silicon Calcium Deoxidizer is composed of the elements of silicon, calcium and iron, is an ideal compound deoxidizer, desulfurization agent. It is widely used in high quality steel, low carbon steel, stainless steel production and nickel base alloy, titanium alloy and other special alloy production. In cast iron production,the calcium silicon alloy have inoculation effect.helped to form fine grained or spheroidal graphite; in the grey cast iron Graphite distribution uniformity,reduce chilling tendency,and can increase silicon,desulfurization,improve the quality of cast iron.
In the steel off-furnace refining technology, using CaSi calcium silicon powder or cored wire to deoxidize and desulphurize to reduce the content of oxygen and sulfur in steel to a very low level; It can also control the form of sulfide in steel and improve the utilization rate of calcium. In the production of cast iron, in addition to deoxidization and purification, CaSi calcium silicon alloy also plays an inoculation role, which is helpful for the formation of fine or spherical graphite; Making the distribution of graphite in gray cast iron uniform and decreasing the chilling tendency, and increasing silicon, decreasing sulfur, improving the quality of cast iron.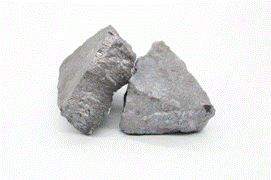 Key Specifications :
(Fe-Si-Ca)
| | | | | | | | | |
| --- | --- | --- | --- | --- | --- | --- | --- | --- |
| Grade | Ca | Si | C | Al | S | P | O | Ca+Si |
| Ca31Si60 | 30%min | 58-65% | 0.5%max | 1.4%max | 0.05%max | 0.04%max | 2.5%max | 90%min |
| Ca28Si55 | 28%min | 58-65% | 0.5%max | 1.4%max | 0.05%max | 0.04%max | 2.5%max | 90%mi |

Silicon Calcium Advantage:
1. Si and Ca can be controlled absolutely.
2. Less impurities such as C, S, P, Al.
3. Pulverization and deliquescence resistance.
4. Calcium have a strong affinity with oxygen, Sulfur ,Nitrogenprocessing, little scum.
Application :
1.Calcium silicon alloy can replaces aluminium and used in the production of fine steel,
special steel and special alloy.
2.Silicon-calcium alloy can also work as temperature-gaining agent in converter steel making workshop.
3.As inoculant in production of cast iron, and additive in the production of nodular cast iron.
4.As deoxidant in production of rail steel, mild steel, stainless steel, and special alloys such as nickel-based alloy and
titanium-based alloy.
---
Previous:
Strontium-Silicon(SrSi)
Next:
Magnesium-Silicon (MgSi)
---
Write your message here and send it to us