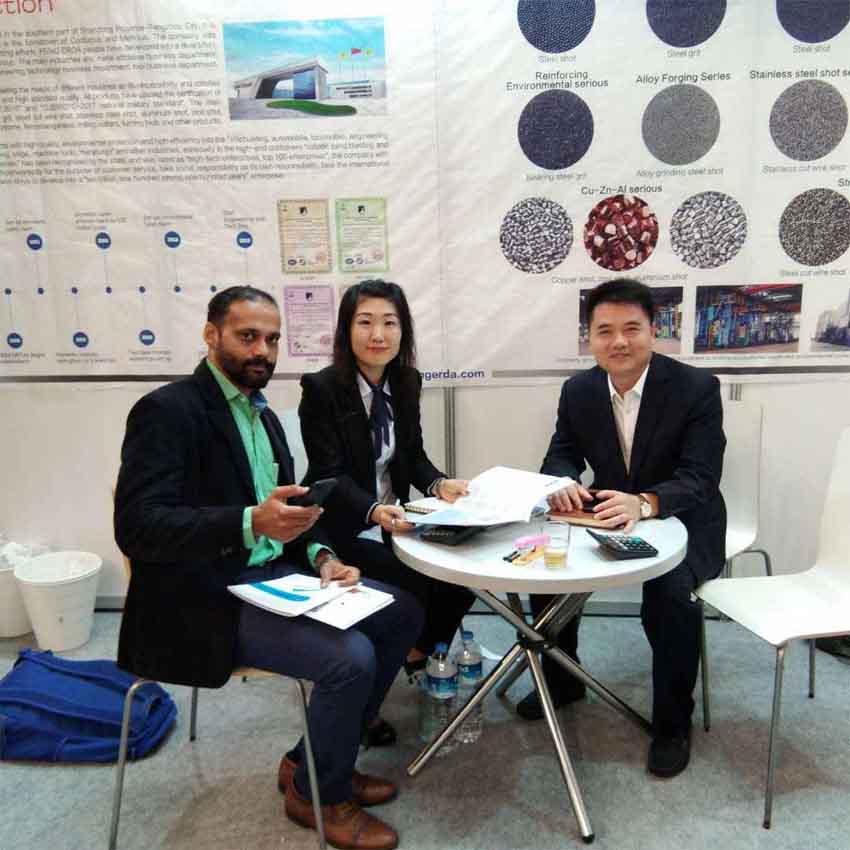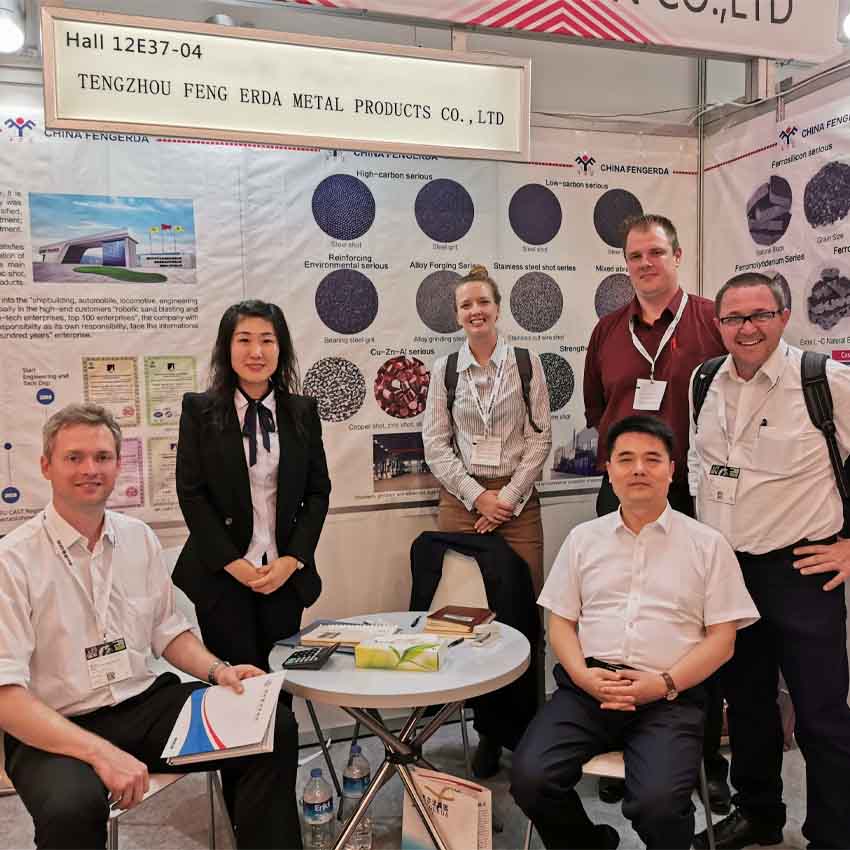 In 14th International Fair Trade aliquet pretium ad forum Technical helded in June, In MMXIX Duesseldorf, Germany.As unus de exhibitors, Feng erda obtinuit scire sociis plus negotii.
Gifa, MMXIX, dispositum est ab Sanctus Dusseldorlf Company se ferre de Germania, et pre se ferre eram held condita est in MMIII et singulis quattuor annis. Maxima est currently exhibitionem internationalis, et dæmonia ejiciens world.At simul in Germania gentium fornacem industriae et calor curatio exposita, Germania Internationalis metallurgical technology Exhibition.In MMXV, exhibitionem area 86,000 quadratum metris exceditur, quod est in 2,214 exhibitors inde plus quam L regionibus circa mundi cum exhibitors ad LI% of orbis terrarum celebre Germany.Four extra societates - MAGMA: a BP, ABB, et Omega DISA - showcases products et mundus est scriptor plurrimi provectus technologies.More visitors from 78,000 plus quam CXX visited terris ad spectaculum incidi, lusus ac duarum ex tribus partibus visitors ab manufacturers, developers, users et consilium factores societates in acquisitionem companies.In MMXIX, pre se ferre mos showcase mundi maxime proficiebat apparatu casting modis et organis et meter et qualis praeclara et daemonia eiciens materia, est Sinis scriptor casting ejus, sortem mittentes products related in societates intelligere gentium forum mutatio, ostende nobis casting et related products, expand in internationalis foro, amplio materia et daemonia optimum occasionem export castings.
June XXIX a XXV ad MMXIX per "splendida mundo Metallorum" featured a unique of range internationalis congressus, symposiums, fora ostendit, et specialem. Quattuor commercia repleverunt nundinas tuas gifa, NEWCAST, METEC et THERMPROCESS praebebat summus qualis progressio focussing in totius spectro de fornace technology, castings, Corpus troporum thermo processus technology - inter ELOGIUM vestibulum, metallurgical exitibus, trends in ferro industriam, current facies aut technology industria et processus thermo innovations resource efficientiam in agris.
Feng erda sex electi venditio teams missum conciliandae vertice cooperante cum societatibus in ferro de industria situ et bonum effectum results.We vultus porro ut tunc exhibitionem.
Gifa: Ecce in MMXXIII!
---
Post tempus, Dec-15-2020